Uniform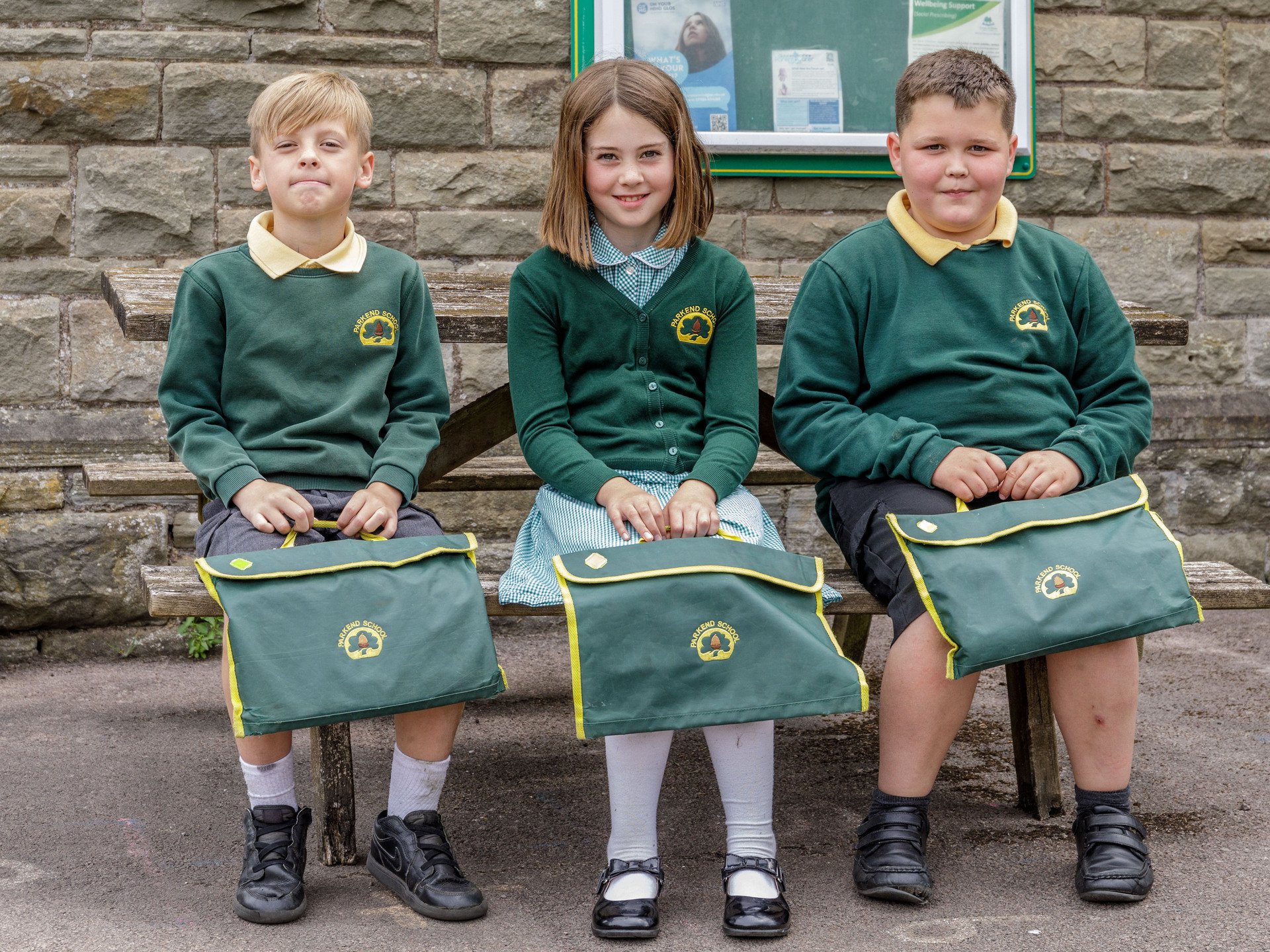 Parkend Primary School has adopted a preferred school uniform and all pupils are encouraged to wear this where possible. We believe a uniform looks smart and adds to a child's sense of identity and belonging to the school.
See letter for further details
SCHOOL UNIFORM consists of…
Sweatshirt: Green, printed with school logo (required)
Cardigan: Green, with (school logo optional)
Polo shirt: Yellow with (school logo optional)
Skirt: Grey/Black
Trousers: Grey/Black
Shoes: Black (required)
Socks: Black, Grey or White
Summer dress: Green/White/Yellow (optional)
Shorts: Black/Green
The School has two uniform suppliers for required logo options – My Clothing and School Trends, and can be ordered online via the links below.
(If support is required to obtain uniform from the Inclusion Team, please speak to Mrs King)
All other uniform can be purchased more widely, including from second hand.
Please don't forget to name your child's uniform!
SCHOOL PE KIT consists of…
Jogging Bottoms: Blue or Black
Shorts: Blue or Black
Plain White T-shirt/polo shirt
Shoes: Trainers are needed for outdoor PE
BOOK BAGS
All Reception pupils are supplied with a School Book Bag which is paid for by The Friends of Parkend School
Replacement book bags can be ordered from School Trends we do keep a small stock in school.
Price: £6.60